Escort RS Turbo Series 1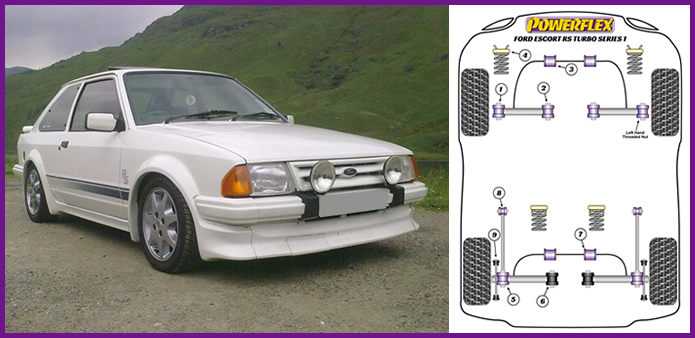 Powerflex's special polyurethane is an advanced material with unique properties. Upgrade your Ford ~ Escort RS Turbo Series 1, with high performance bushings, bushings that won't cause vibration or noise and include a Lifetime Warranty!
The Series 1 RS Turbo has a right hand threaded nut fitted to both ends of the Anti Roll Bar - All other Escort MK3&4 Escorts have a left handed thread on the right hand side of the ARB.
Fitting PFR19-207 means there is no need to replace the whole arm as there is no standard replacement available from Ford.