240 (75-93)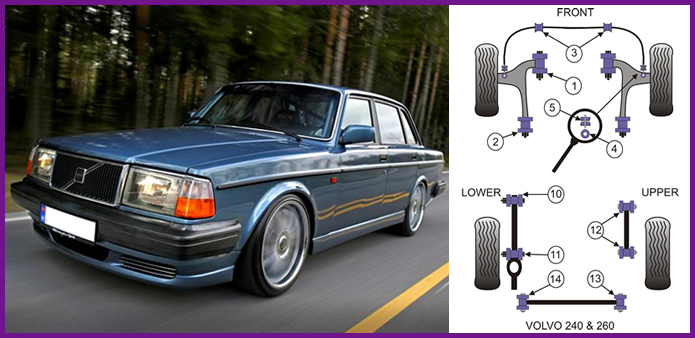 Powerflex's special polyurethane is an advanced material with unique properties. Upgrade your Volvo ~ 240 (75-93), with high performance bushings, bushings that won't cause vibration or noise and include a Lifetime Warranty!
PFF88-206-* fits early models with a plain D shaped bush, for later vehicles with additional shapes on the bush use PFF88-207-*
PFR88-211 is a complete bush that fits into the original outer shell, PFR88-219 insert fits into the voids of the original bush.
PFR88-212 fits arms with a parallel hole, not for tapered holes.