900 (94-98)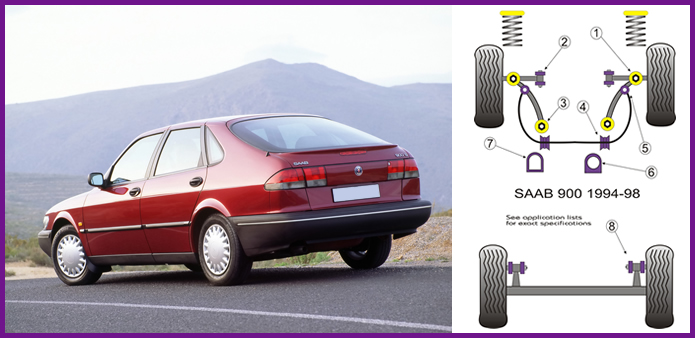 Powerflex's special polyurethane is an advanced material with unique properties. Upgrade your Saab ~ 900 (94-98), with high performance bushings, bushings that won't cause vibration or noise and include a Lifetime Warranty!
PFF66-301 fits models produced between 1995 to 1998 and measures 58mm diameter. It does not fit 1994 models.
For models produced in 1994, use PFF66-306 which is a smaller bush measuring 45mm diameter.
PFF66-303 does not fit 1994 models, fits models from 1995 onwards.