R56/57 Gen 2 (06-13)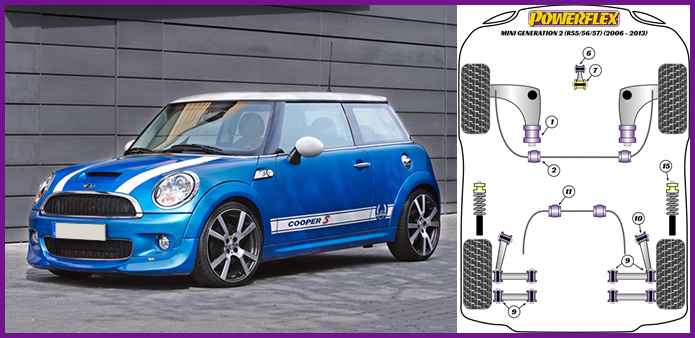 Powerflex's special polyurethane is an advanced material with unique properties. Upgrade your Mini ~ R56/57 Gen 2 (06-13), with high performance bushings, bushings that won't cause vibration or noise and include a Lifetime Warranty!

PFF5-201G gives 2° additional caster, for standard caster use PFF5-201
PFR5-1103 replaces the complete bush or use PFR5-1102 inserts which fit into the original bush.
PFF5-207R fits vehicles with automatic transmission
PFF5-206 & PFF5-207 please check pictures for the correct type of bracket, these bushes fit the bracket with a round larger bush.