Focus MK2 ST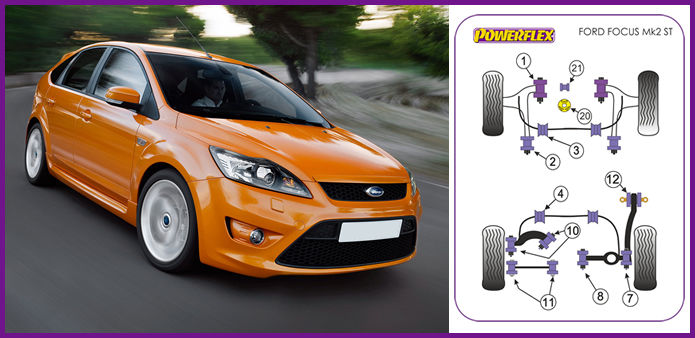 Powerflex's special polyurethane is an advanced material with unique properties. Upgrade your Ford ~ Focus MK2 RS Series with high performance bushings, bushings that won't cause vibration or noise and include a Lifetime Warranty!
Notes:
PFR19-810G is an on-car adjustable bush and is designed to provide +/- 1 degree of camber adjustment. For a non adjustable version use PFR19-810
PFF19-1220 fits later models please check image for compatibility
PFF19-1222 fits early models up to around 2008 please check image for compatibility.