1502-2002 (62-77)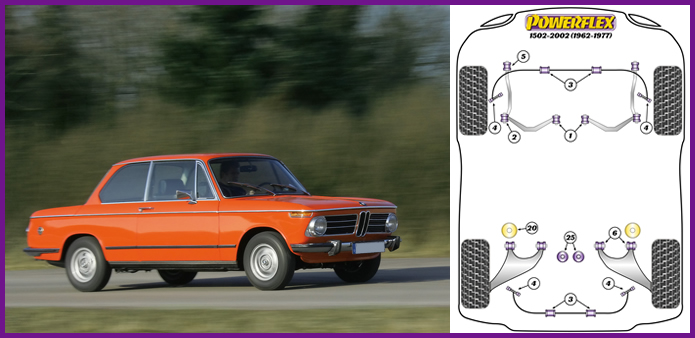 Powerflex's special polyurethane is an advanced material with unique properties. Upgrade your BMW ~ 1502-2002 (62-77) with high performance bushings, bushings that won't cause vibration or noise and include a Lifetime Warranty!
Notes
PFF5-2003-15 and PFF5-2003-16 anti-roll bar bushes fit both front and rear.
PFF5-2004 anti-roll bar link rod bush fits both the front and rear.
PFR5-2020 are inserts which fit into the voids of the original rear beam bush.
PFR5-2021 is a complete bush for the rear beam mount.
Please check Anti-roll bar diameter before ordering.