Q7 (05-15)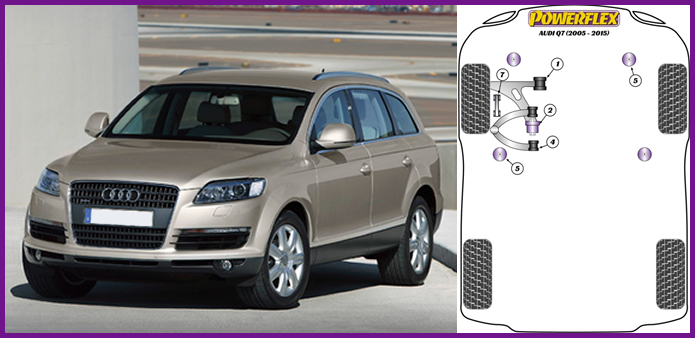 Powerflex's special polyurethane is an advanced material with unique properties. Upgrade your Audi ~ Q7 (05-15) with high performance bushings, bushings that won't cause vibration or noise and include a Lifetime Warranty!
PFF85-1602 fits wishbones with a 72.05mm diameter rear bush.
PFF85-1702 fits wishbones with a 60.05mm diameter rear bush.