159 (05-11)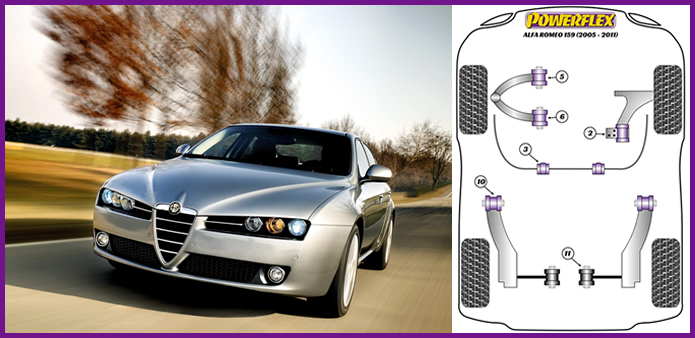 Powerflex's special polyurethane is an advanced material with unique properties. Upgrade your Alfa Romeo ~ 159 (05-11) with high performance bushings, bushings that won't cause vibration or noise and include a Lifetime Warranty!
Notes
PFF1-502-46 Fits early models up to around 2007 with a 46mm wide bracket.
PFF1-502 Fits later model from around 2007 on with 54mm wide bracket.