111R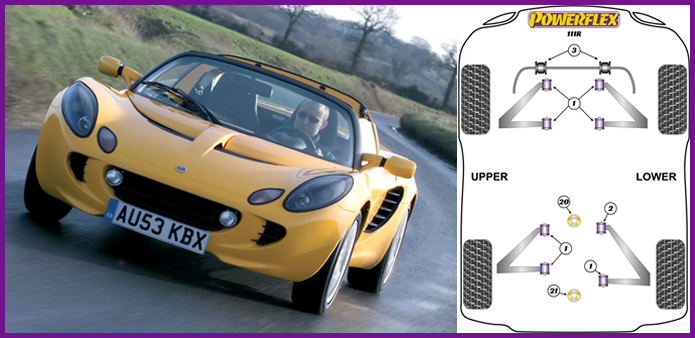 Powerflex's special polyurethane is an advanced material with unique properties. Upgrade your Lotus ~ Series 2 111R (01-11), with high performance bushings, bushings that won't cause vibration or noise and include a Lifetime Warranty!
THE SAME BUSHES ARE FITTED FRONT AND REAR ON ALL WISHBONES APART FROM THE REAR LOWER FRONT BUSH WHICH USES PF34-202.
PFF34-602 & PFF34-603 fits Elise series 2 111R models with Toyota 2ZZ 1.8 DOHC engine only.