To fit Hyundai I30N / Elantra N (17 Onwards)
Diagram Reference #20
PFF26-120 replaces the original rubber bush for increased engine stability under acceleration and boosts the torque reaction of the mount for improved acceleration response. With virtually no increase in NVH, reduced wheel hop and a more direct transition of power to the road, it is suitable for standard and mildly tuned vehicles.
OEM Part Number: 21950-S000
Powerflex's special polyurethane is an advanced material with unique properties. Upgrade your Hyundai ~ I30N / Elantra N (17 Onwards) with high performance bushings, bushings that won't cause vibration or noise and include a Lifetime Warranty!

Why Powerflex Bushes?:
Increased Tyre Life
Improved Performance
Increased Safety
Lifetime Warranty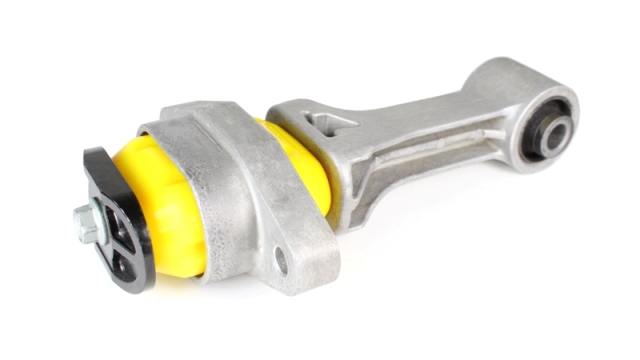 To suit the variable requirements of the i30N driver, our new part is available in three different ratings of shore hardness to balance performance requirements. Whilst an increase in material stiffness will reduce engine movement, additional noise and vibration may be felt.
Yellow Shore A 70 is an upgraded replacement for the original bush, recommended for fast road use
Purple Shore A 80 is a stiffer material to suit higher powered cars that may be used on the track
Black Shore A 95 is our Black Series part for extreme Track and Motorsport applications for ultimate engine stability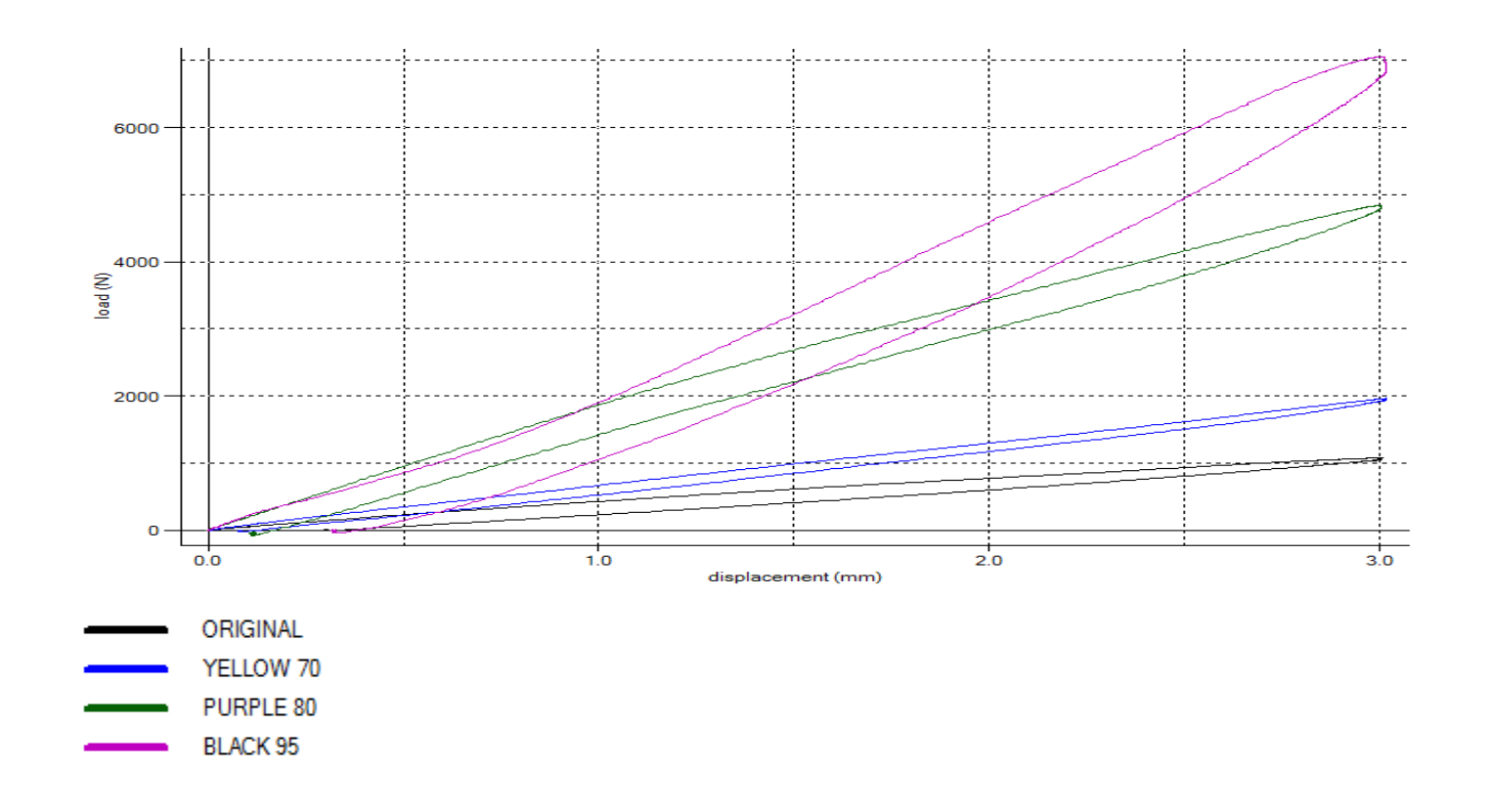 Graph showing Load vs Displacement of each of our materials compared with the original, rubber bush