C4 Cactus (14 Onwards)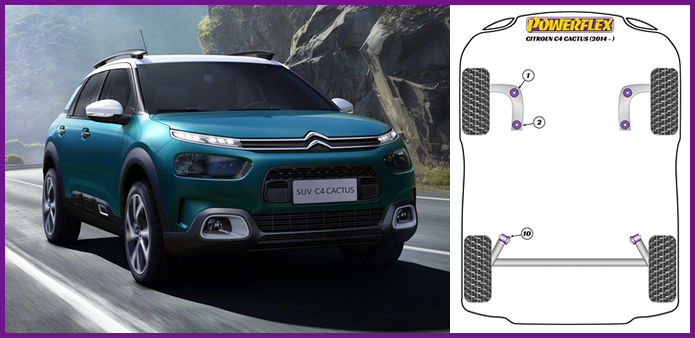 Powerflex's special polyurethane is an advanced material with unique properties. Upgrade your Citroën ~ C4 Cactus (14 Onwards) with high performance bushings, bushings that won't cause vibration or noise and include a Lifetime Warranty!
The front arm uses the same bush, PFF12-201, in the front and rear positions, 4 will need ordering for a complete car set.